Explore
Celebrating 100 Years
Rosendin celebrates shared success since 1919, highlighting its people-focused culture and growth in specialty services.
1919
Rosendin is established in a garage in San Jose, California
From 8 to 7000
In 1938, Rosendin had eight employees. Today, we have more than 7000 nationwide.
Leaders for the Next 100 Years
In January 2020, Rosendin announced a new executive team.
"It's incredible to look back on the hard work of the entire Rosendin team to see what has been achieved in the last 100 years. 2019 was a wonderful celebration of all of those achievements. We have an exciting future ahead of us and I look forward to the next 100 years and seeing all that we accomplish."
Mike Greenawalt, CEO
Rosendin
100 Years Strong
In 1919 Woodrow Wilson was President of the United States, the average house sold for under $4,000 and Moses Rosendin began Rosendin Electric Motor Works. The company serviced the Santa Clara/San Jose agricultural community by wiring homes and shops, rewinding motors for wells and pumps and extending pole line facilities for utility companies. The company expanded its business to Central California through the '20's, the Depression and World War II.
The end of World War II brought rapid commercial and industrial growth to the Santa Clara Valley and enormously expanded work for Rosendin. The company grew from eight employees in the late 30's to ninety employees in the 1950's. It was at this time, in 1953, that Rosendin Electric was incorporated as an Electrical Contractor in the State of California.
2023
Modular Power Solutions (MPS) opens a new 190,000 SF facility in Lewisville, Texas.
2022
First female Senior Vice President is named, Angie Hart.
2021
Hank Brasch joins Rosendin as Chief Administrative Officer.
2021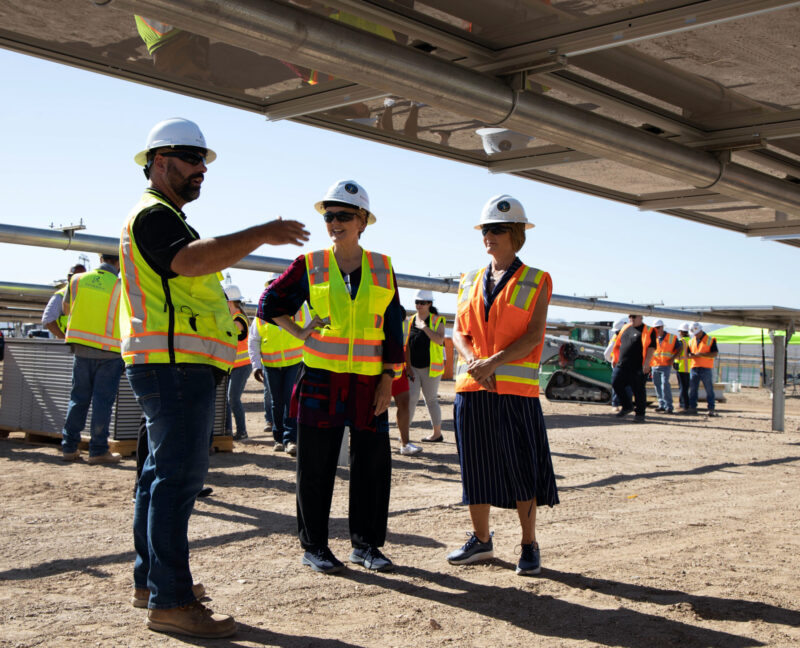 Rosendin hosts first cabinet-level jobsite visit from Secretary of Energy Jennifer Granholm, along with Nevada Congresswoman Susie Lee (NV-03) to Arevon's Townsite Solar Facility in Boulder City, Nevada.
2020
Rosendin announces the retirement of Tom Sorley, Larry Beltramo, and Jim Hawk and the appointment of new executive leadership. Mike Greenawalt is named CEO and Paolo Degrassi is named President with Matt Englert as Chief Operating Officer West, Keith Douglas as Chief Operating Officer East, and Justin Tinoco as Executive Vice President.
In June 2020, Rosendin Holdings, Inc., the parent company of Rosendin and Modular Power Solutions (MPS), announced it had established The Rosendin Foundation, a 501(c)(3) non-profit incorporated to positively impact communities through financial grants and volunteer hours.
The Rosendin Foundation was established to positively impact communities, build and empower people, and inspire innovation. The Foundation partners with community-focused, non-profit organizations in 17-regions across the U.S. to support health including emotional, nutritional, and occupational programs. "Since 1919, we've been dedicated to leading, inspiring, and building communities across the nation. We are thrilled to launch The Rosendin Foundation to provide essential support for non-profit organizations and the people they serve at this critical time in our country's history," said Mike Greenawalt, Rosendin CEO. The charitable arm of Rosendin Holdings launched its efforts by donating $42,500 to 17-food banks in communities where Rosendin and MPS employees work and live.
2019
Rosendin celebrates 100 years in business in 2019.
2018
Rosendin wins 2018 Grand Award for Construction Safety Excellence during the 19th annual Construction Safety Excellence Awards.
2016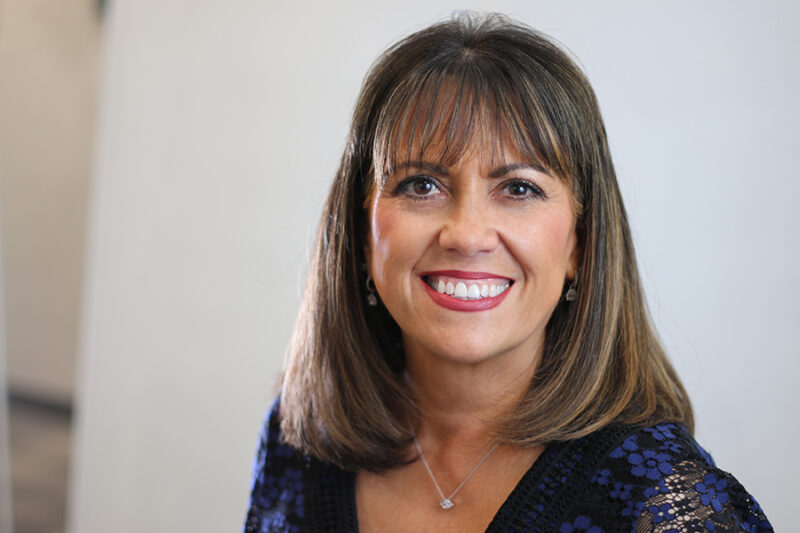 First female Vice President is named, Lisa Vere.
2014
Though Rosendin has had a presence in Hawaii since the 1970s with the construction of Pearl Ridge Shopping Mall, Rosendin officially opens a Hawaii office location on O'ahu.
2014
Rosendin opens an office in Maryland, stretching our Mid-Atlantic reach to include Maryland, Delaware, and Pennsylvania.
Later in the year, the North Carolina office opens to support the growing amount of work in the Carolinas.
2010
Rosendin rallies to help rebuild Haitian Sacred Heart Hospital following the 2010 earthquake in Haiti.
2010
Rosendin completes acquisition of KST Electric, Ltd., a Texas-based electrical contractor. KST will later assume a new name as Rosendin Electric, effective 2014.
2010
A new data center project allows East Coast expansion. Rosendin opens an office in Virginia.
2008
Larry Beltramo named President and Chief Operating Officer of Rosendin. Tom Sorley remains Chairman and Chief Executive Officer of the company.
2007
First Sacramento Valley project for Rosendin Electric broke ground in 1977. Continued success in the area prompts opening of Sacramento office in California.
2007
Rosendin opens an office Las Vegas, NV. Four years later, in 2011, growth in the region requires expansion of regional office.
2000
Employees complete the buyout of Rosendin making Rosendin fully employee-owned.
1997
Jim Hawk, P.E. appointed Executive Vice President of Rosendin Electric. Jim joined the Company in 1985 having served in the industry since 1977. Jim serves as the Executive overseeing the Company's Preconstruction Services.
1997
Rosendin opens the first office in the Pacific Northwest.
1994
The opening of Rosendin's office in Tempe allows for expansion into the Southwest.
1993
Tom Sorley is named President, succeeding Ray Rosendin.
1989
Rosendin Electric crews work to repair the San Francisco-Oakland Bay Bridge after the 6.9 magnitude Loma Prieta earthquake in the San Francisco Bay Area.
1972
Rosendin opens an office in San Francisco in response to rapid Bay Area growth.
1969
Rosendin commemorates the 50th anniversary of its founding.
1958
Rosendin is awarded its first multi-million dollar project: Lockheed Martin.
1958 - 1964
Rosendin moves to a new location on Sunol Street in San Jose, CA.
1955
Rosendin wins its first $1 million project: Fresno State College.
1953
Raymond and Louis Rosendin assume leadership of the company and Rosendin Electric is incorporated by the State of California. Bertha Rosendin becomes Chairwomen of the Board.
1950
"My father was extremely proud when his two young sons entered the business in 1950. The firm committed itself to hard work, building on its experience and sharpening its business acumen. Days had no hours as we spent whatever time was required to finish tasks…
There is no secret to success in our business. Many years ago, my father would tell me that to be successful one must have all resources – men, materials, and finances – in place before undertaking a project. We continue to adhere to this philosophy, which my father called a "law of nature."
- Ray Rosendin
1940 - 1945
During World War II, Moses Rosendin expanded his business to accept contracts from the shipyards that sprang to life around the San Francisco Bay. The end of WWII brought rapid commercial and industrial growth to the Santa Clara Valley and enormously expanded work for Rosendin.
The company grew from eight employees in the late 30's to ninety employees in the late 50's.
1938
Rosendin Electric Motor Works overcomes the Great Depression. Now with eight employees, the Park Avenue office in San Jose, CA is opened.
1919
In 1919 Woodrow Wilson was President of the United States, the average house sold for under $4,000, and Moses Rosendin began Rosendin Electric Motor Works by wiring the first irrigation pumps in the vast, fruit-laden, "Valley of Heart's Delight" (now known as Silicon Valley).
Rosendin Electric Motor Works
78 Race Street, San Jose, CA